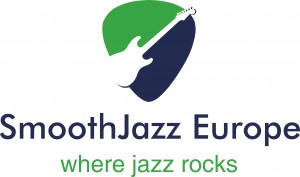 Inge Wenzel is owner of SmoothJazz Europe
www.SmoothJazz.eu
For English scroll down..
Ik ben Inge Wenzel, oprichter SmoothJazz Europe. Wij promoten instrumentale/vocale muziek in de stijl uiteenlopend van Jazzrock Fusion/ Crossover Jazz tot hedendaagse SmoothJazz. Concerten in deze stijl zijn over het algemeen melodieus met een lekkere groove, high enegry concerts met Jazzy muziek stijlen met invloeden van pop, funk, rock, soul en R&B.
Deze muziek stijl is in Nederland en Europa nog niet zo bekend, maar wij geloven dat deze muziek ook zeer goed zal passen in onze cultuur en mensen enthousiast te krijgen en kinderen te motiveren om een muziek instrument te leren spelen!
In de publieke radio omroep wordt helaas nauwelijks tot geen aandacht aan deze muziek besteed, en dat vinden we jammer en daarom zijn we gestart met het organiseren van kleine events die gratis zijn voor publiek waar mensen met deze muziek kunnen kennis maken. Onze ervaring is dat veel mensen deze muziek te gek vinden maar ze hebben even een zetje nodig om het te ervaren.
Omdat wij deze muziek graag een plekje willen geven en de artiesten die deze muziek stijl spelen de kans willen geven zijn we gestart met JazzRock café events die gehouden worden in Pop Podium Metropool waar we mee samenwerken. Het JazzRock café is een event met veel muziek in de eerste plaats, daarnaast is het ook een soort talkshow waar de band/ of solo artiest wordt geïnterviewed door een lokale jazz radio station. Verder promoten we deze artiest en werken we ook samen met een Duitse online JazzRock TV site die zo nu en dan komen om opnames te maken voor hun show!
Lokale muzikanten, Nationale en Internationale top muzikanten zijn te gast op deze events.
Omdat wij de drempel laag willen houden voor het publiek om te komen is toegang daarom gratis maar onze artiesten moeten wel betaald worden. Dit is namelijk hun inkomen; transport en tickets moeten worden betaald in sommige gevallen, hotel overnachtingen, eten om maar even een paar dingen op te noemen. Artiesten spelen graag en zijn dankbaar voor uw komst, maar er wordt vaak vergeten dat deze muzikanten ook een huishouden hebben en dat behalve hun passie dit in de meeste gevallen ook hun werk is en geen hobby.
SmoothJazz Europe organisseerd top concerten met artiesten die hun sporen in het verleden al hebben verdient, Emmy/ Grammy Awards Awards hebben ontvangen en daarnaast top muziek leveren van hoge kwaliteit! Deze artiesten spelen vaak op grote Jazz festivals wereldwijd en nu ook in kleine formatie of solo te gast bij onze JazzRock events..
Omdat wij als SmootJazz Europe financieel niet worden gesteund willen we ons publiek daarom vragen om een vrijwillige bijdrage zodat we onze artiesten kunnen betalen! Als u onze events leuk vindt en geniet van een leuk avondje uit, laat het ons dan weten door een financiele bijdrage. Wij en onze artiesten zijn u daar heel erg dankbaar voor. Ook doordat u op deze manier uw steun betuigd!
Hoeveel u wilt bijdragen, laten we helemaal aan u over! Denk er even aan dat als u normaal naar een concert gaat ook entree moet betalen en hier is het gratis. 5 – 10 – 15 – 25, 50, 100 Euro, alles is welkom! Dus wat vindt u het waard?
Wordt NU ook DONATEUR! www.smoothjazz.eu
Helemaal is mooi als er kleine maar op regelmatige basis bedragen binnen komen, alles helpt en u steunt hiermee onze activiteiten en events! Heeft u een bedrijf en wilt u ons sponseren, neem dan even contact met ons op! Wij staan open voor een gesprek met u!
Ik wil u graag bedanken voor het lezen van dit bericht en hoop u te zien op één van onze events!
Inge Wenzel
SmoothJazz.eu
english ——————————————————————-
I am Inge Wenzel, owner SmoothJazz Europe. We promote music, instrumental/ with vocals from Jazzrock Fusion / Crossover Jazz to Contemporary & Smooth Jazz. It is a music style not very known in Europe however we believe that this music style will fit perfectly in daily on air radio broadcastings! Many people from all ages will love this music once they have seen and experienced the high energy concerts that bring music with jazzy sounds even sometimes with influences from pop, rock to soul and R&B.
Our objective is to bring this music style to a wide audience, to make people enthusiastic about instrumental music and inspire children to learn an instrument! As there are no on air radio broadcastings of this music, we decided to bring the music ourselves to the people, as this music is at it's best when experienced LIVE!
Here for, we would like to organize our JazzRock café events on a regular basis, like once a month – we need your support to finance these top musicians so that we can continue these great events and the artists who are helping us to bring this music in the open!
The JazzRock events are are free of admittance so that more people will learn about us and what we do. Also the step to attend will be easier for people who are not familiar with instrumental pop music and this way we hope to reach out to a wide range of audience. Please check out our website www.smoothjazz.eu to see about our first episode of the JazzRock café.
The Jazzrock café is a live show that contain a lot of live music, from national and international top musicians, with some interviews in between the acts. We already have found support from a venue, collaborate with local jazz radio for live radio interviews with the artists and have found international collaboration with an online German Jazz TV broadcasting.
There are many ways you could help us. If you like our idea or or like what we do when you have attended our first JazzRock café, you can help us with any donation via this website, or if you are a company who would like to sponsor us, we are open to talk about promotional opportunities for your company.
The JazzRock café is still a small event however we hope that in the end with your help, we will be able to continue promoting this music and the artists and that we maybe even can grow to a bigger event or even a Festival! National and International! That's why we are SmoothJazz Europe.
Thank you so much for your time,
And I hope you will support our mission!
Inge Wenzel
Owner SmoothJazz Europe
www.smoothjazz.eu