Transcripties op maat/ Custom made transcriptions
Ik kan piano bladmuziek transcripties maken van bijna alle pop / rock / jazz-nummers: neem contact met mij op voor de tarieven:
Transcripties prijzen beginnen vanaf €15
I can make sheet music transcriptions from almost any pop/rock/jazz song you would like: please contact me for rates:
Transcriptions pricing start from €15
MUSIC SCORE BOOKS by Inge Wenzel
Transcriptions and sheetmusic
Best of Jeff Lorber (transcriptions by Inge Wenzel) – published by: Hal Leonard
you can order amongst others with Amazon.com or bol.com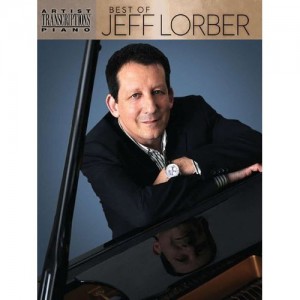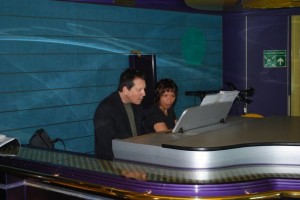 Me and Mr. Jeff Lorber during the smoothjazz cruise – working every morning on the transcriptions –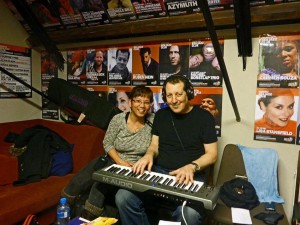 North Sea Jazz Club – warming up before the show
Product Description
Funky Jazz keyboard transcriptions, includes piano solo pieces and part scores incl. solo's from one of the most famous Jazz pianist in the world! Learn now how to play in his style with help of this book! Note by note transcriptions, great to play with tracks or band! Features 14 tunes from contemporary fusion keyboardist Jeff Lorber transcribed note for note. Includes: Angel in Paris * Anthem for a New America * Gigabyte * Grasshopper * Hudson * Pacific Coast Highway * Reflections * Reverend Green * State of Grace * Surreptitious * The Underground * Watching the Sun Set * Wizard Island * and Yellowstone, plus a bio.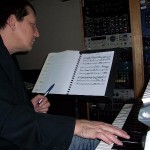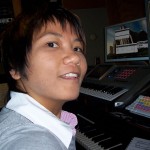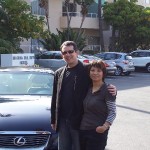 final edits in the studio from Jeff Lorber – Los Angeles
video samples played by Inge Wenzel
The sole music score book from the group Chieli Minucci & Special EFX!
Jazz -, rock- and world fusion, from the tripple Emmy Award winner for his compositions for TV and Film: Chieli Minucci. Great melodious songs! Full Score guitar transcriptions plus guitar solo's. – piano/bass/part scores – by Inge Wenzel
songlist: Speak to me, Cruise Control, Pastoral, Jazz Lambada, Uptown East, New Bop, Stranded, Afterglow, Lovely Michelle, Children's Day, Jewels (part 2).
39 pages plus biography.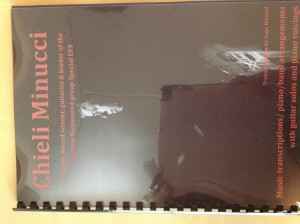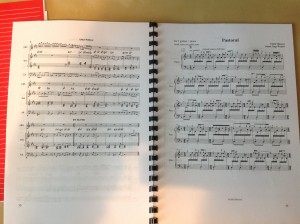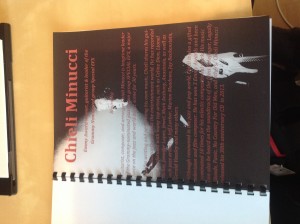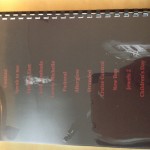 NEW – one of Chieli's TV film cues – GREAT Spectacular orchestra piece arranged for piano solo
Life's Journey – 6 pages.
Click player on left side to listen to the original work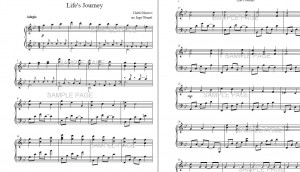 The sole music score book from keyboard player Lao Tizer
Beautiful semi classical & contemporary jazz pieces! A must for the advanced Jazz and classical piano player!
songlist: Mahogany, Re-enactment, Imaginarium, Embrace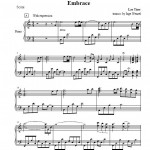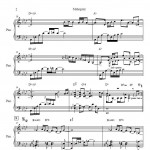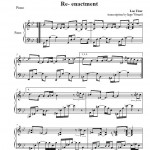 video sample played by Inge Wenzel
3 nice melodious transcriptions from the saxophone player Dave Koz for homekeyboard!
Voicings adjusted and suitable for most home keyboard.
Songs: I'm Waiting For You – Together Again – Love Is On The Way.
KEYBOARD LESSON books 1 and 2 by Inge Wenzel

DUTCH ONLY – 10 lessen beginners cursus keyboard voor kinderen en volwassenen
We gaan keyboard spelen! Deel 1
Leuke beginners cursus met veel leuke plaatjes en uitleg voor keyboard.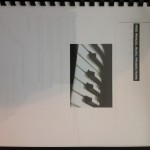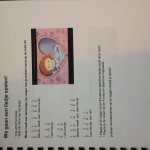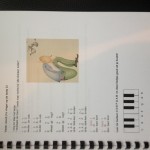 We gaan keyboardspelen! Deel 2
JazzRock Styles for piano by Inge Wenzel level: intermediate
Great easy to play piano jazzrock style book with exercises based on chord inversions.